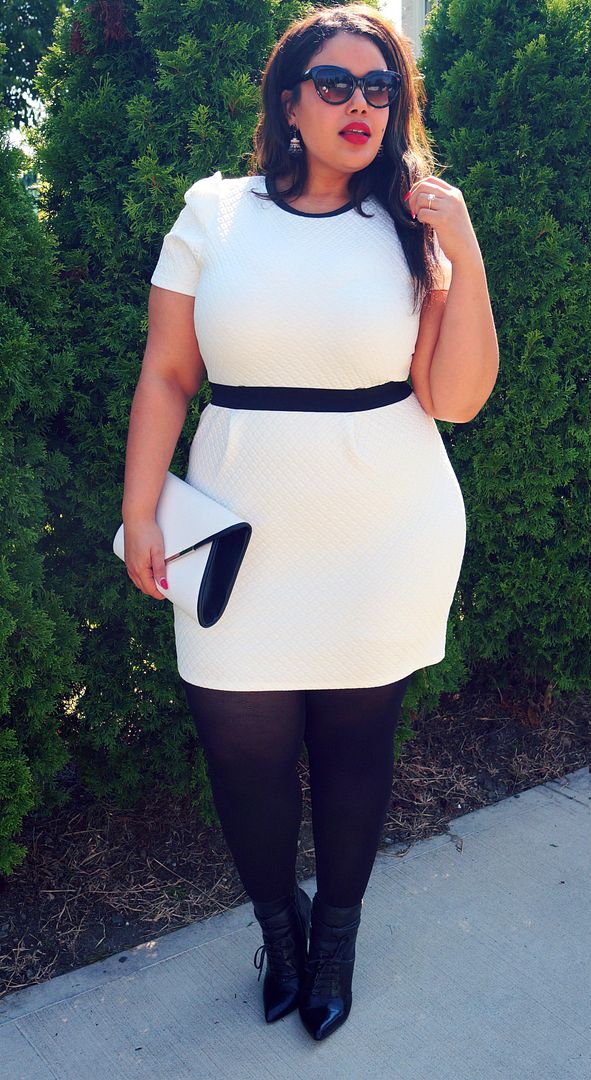 Now that I'm back from London, I feel like I'm still playing major catch up. Work has been so busy and I'm officially in the home stretch of wedding planning. It's pretty overwhelming.
When I was there, I wore this amazing white dress from the new collection from Kelly Brook. She's a very famous TV personality and model in the UK and is well known for her sexy style and her fabulous curves. So her collection is definitely designed to flatter a curvy gal's body -- and that obviously works very well for plus.
So I wore the dress with this oversize coat, but I was so busy being a tourist and being overwhelmed by the amazing fashion that I didn't get a great, clear shot of the look. So what's a girl to do but re-shoot it at home! It's not quite the same, but hey, at least you can see how fab this dress really is.