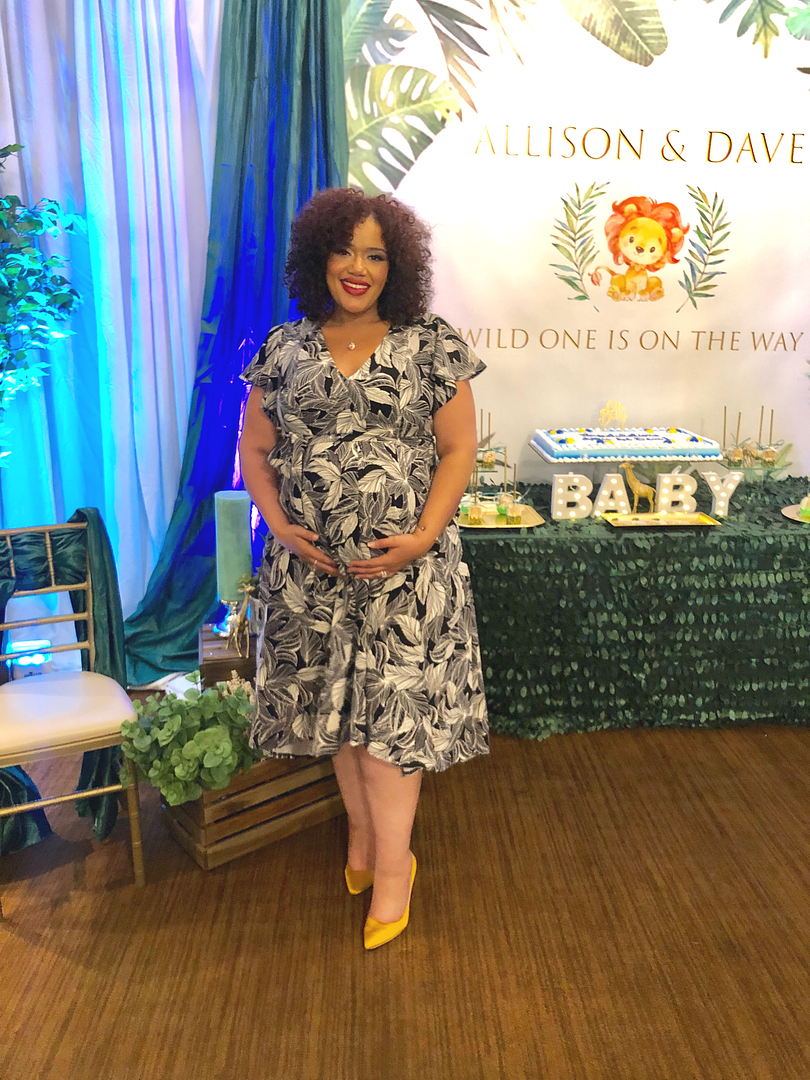 This post is sponsored by Lane Bryant. All styling, photos and opinions are my own.
This weekend was such a blur and went by so fast, but we had such an amazing, wonderful experience at our baby shower. And even as I am 8 months pregnant,
the look
you guys helped me choose made me feel so beautiful and happy.
We feel so blessed to be expecting our first baby. It was a long and emotional road to get here and of course, I have some pre-baby jitters, but I am feeling very happy to get to be a mom.
So I wanted to find the perfect look and with your help, along with
Lane Bryant,
who was so gracious to help me orchestrate this, I feel like I did.
It was a super close race on my Instagram, and I read every comment and direct message. And this
Lena dress
won out. The dress was comfortable, chic and really showed off the bump. I loved the print and that the dress had pockets.
I am going to share more photos on my Instagram, but for now I just wanted to thank you guys for helping me pick. I had SO much fun!
The countdown is officially on! We have just a few more weeks to go.
If you guys want any details, feel free to leave a comment or send me a message.