Last night I met up with some dear friends in London for a late dinner after a day of shopping and shows. It was just what the doctor ordered for my last full night in this wonderful city. I have so many outfit posts to go through and will be sharing them in the coming days, but I particularly love this look, so I just couldn't wait.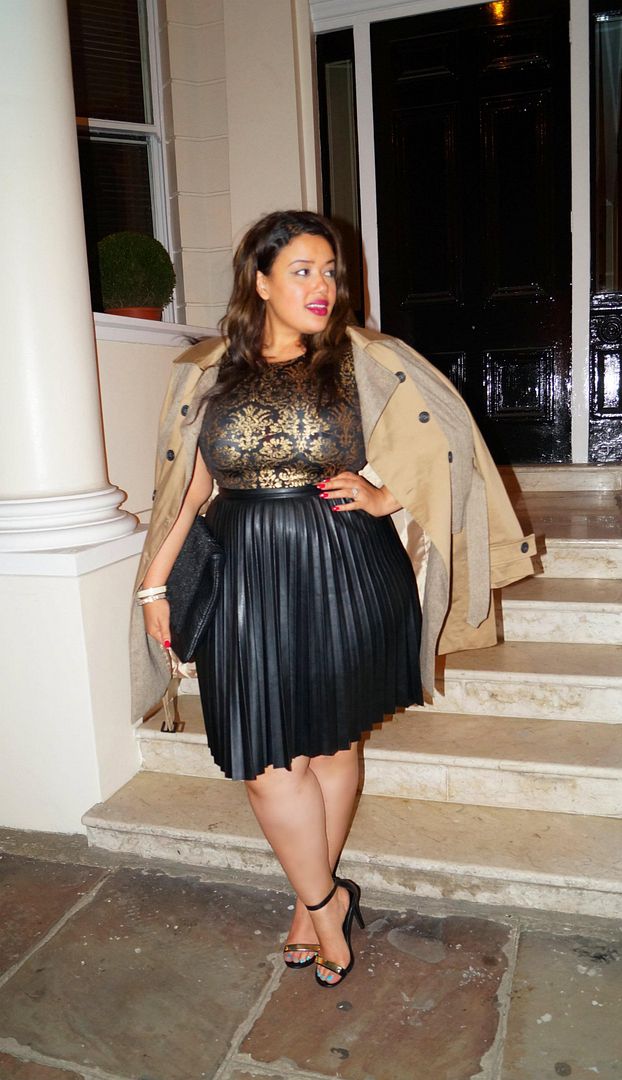 If there's a city made for trench coats, it's most definitely London, and this lovely number coming soon to AshleyStewart.com was the perfect compliment to my look. As the head stylist for Ashley's ecommerce website, I get the wonderful job of seeing all of the fab merchandise early and I love getting to tell you all about it. There are many chic, affordable pieces coming for fall, so stay tuned.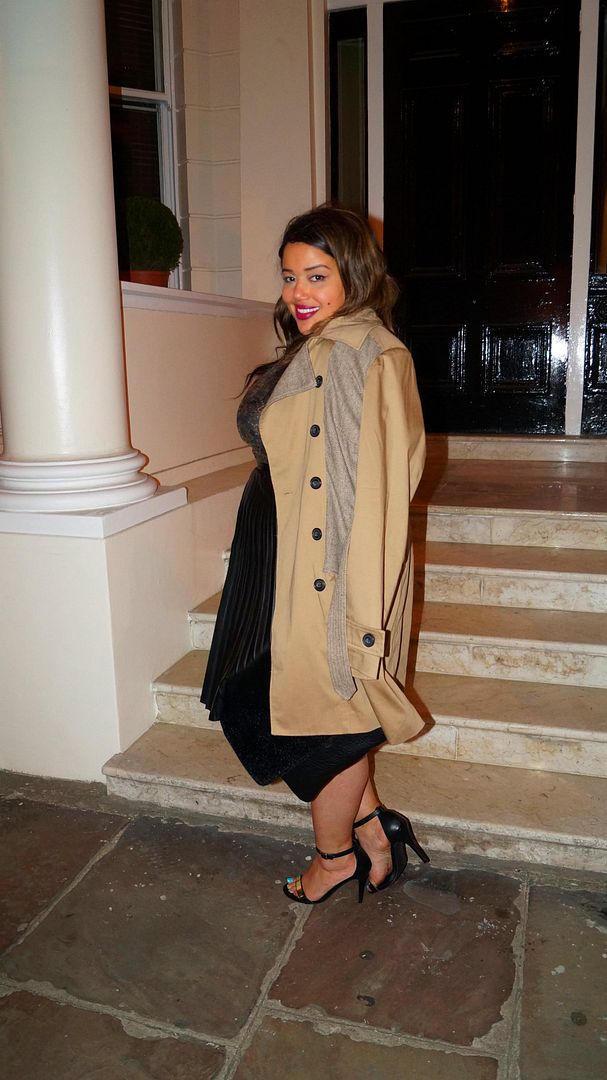 I also couldn't resist going shopping yet again yesterday (I *may* have had to buy another suitcase to fit everything I bought, lol). I scored this amazing furry and leather clutch from SimplyBe.com. It was a great price and roomy enough to actually hold my big camera, which was amazing.
I'm sad to be leaving London later tonight. The fashion in this city inspires me to my very fiber, but I am definitely missing my hubby (to-be), so I'm excited to go home to him. I plan to be back in Europe very soon!
xoxo
Coat: Ashley Stewart (coming soon)
Shoes: Somewhere in my closet