Hi all!
I'm here in England and there are so many posts to go through, but I wanted to start with the basics, an outfit post!
Yesterday was the first official day of London Fashion Week and we had just about perfect weather. It was sunny and warm and I loved it so much.
I swear the second you step out of the cab at Somerset House (where the shows take place), you're hit with an instant fashion adrenaline rush. The people here are truly the most fashionable in the world and there are so many amazing different styles and aesthetics. I love it so much here.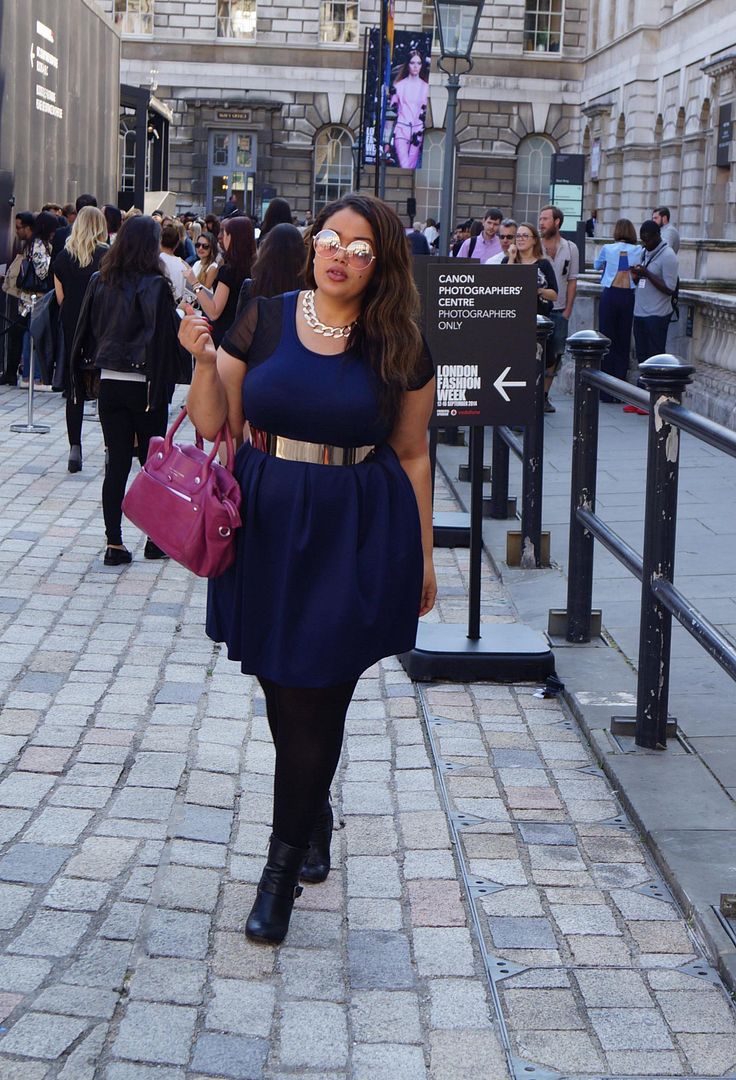 I wanted to be comfortable and able to walk around, so I opted for this skater dress with sheer cutouts. I wore it with my black boots, which in retrospect probably wasn't the best option, but hey, it's all good.
Tomorrow I will be posting a street style blog, as well as another ootd post. We've got additional posts coming as well, including my interview with the buyers at Simply Be and a fabulous shopping experience.
See you soon!
Belt: Bebe
Bag: Marc Jacobs
Boots: Dollhouse