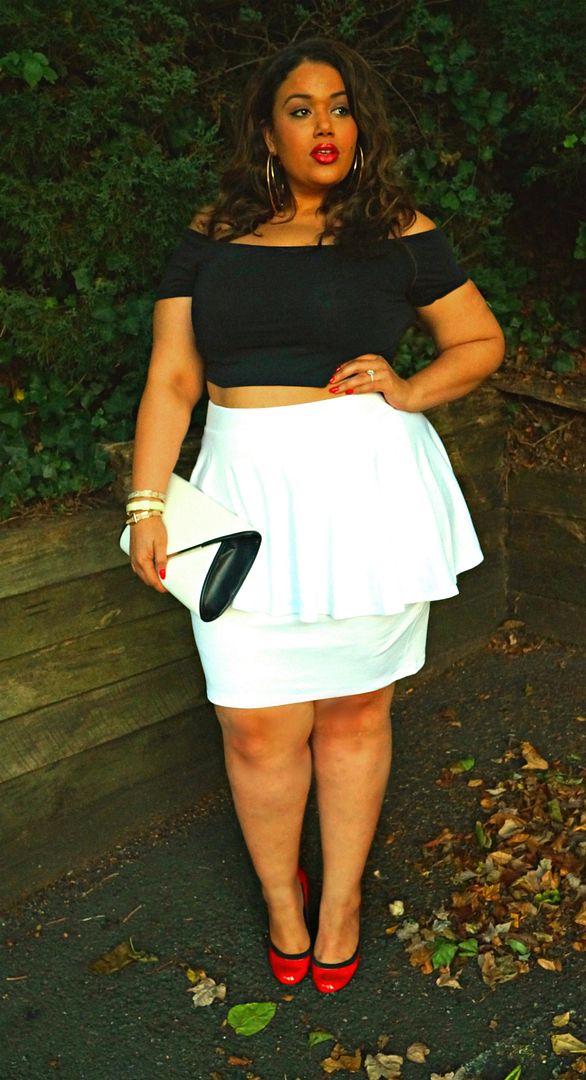 Today's post will be a quick one, as it's fashion week and I'm crazy right now, haha.
I recently had one of those fabulous shopping moments where you stumble on something you missed out on the first time around. At our closet sale this weekend, I was able to get my hands on this peplum skirt from
Zelie for She
after waiting too long the first time around before the skirt sold out. I couldn't even wait to wear it today and it's absolutely perfect. I know this skirt is going to be a new favorite addition to my closet.
I paired it with this off-the-shoulder top from Asos from last year to go for a black and white look, since the combo is classic and doesn't seem to be going anywhere soon.
I added my favorite old Nine West red and gray pumps to complete the look.
Hope you all had a wonderful weekend!
Top: Asos.com
Skirt: ZelieforShe.com (via a blogger sale)
Shoes: Nine West
Clutch: SimplyBe.com
Bangles: CharmingCharlie.com