As this horrendous winter rages on, it always feels so hard to look chic but also stay warm. I've been wearing a lot of sweater dresses and tights to keep myself warm and this outfit was a great blend of them.
I had a few important meetings in the city today -- I've actually been super swamped all this week trying to make big things happen for my future -- which is why I haven't been at as many of the Fashion Week shows this year as I have been in the past. It's a little sad to see all of the fabulous pictures and I've only been to the tents once this season so far, but that's ok. Sometimes you have to sacrifice the things you love temporarily for the bigger picture.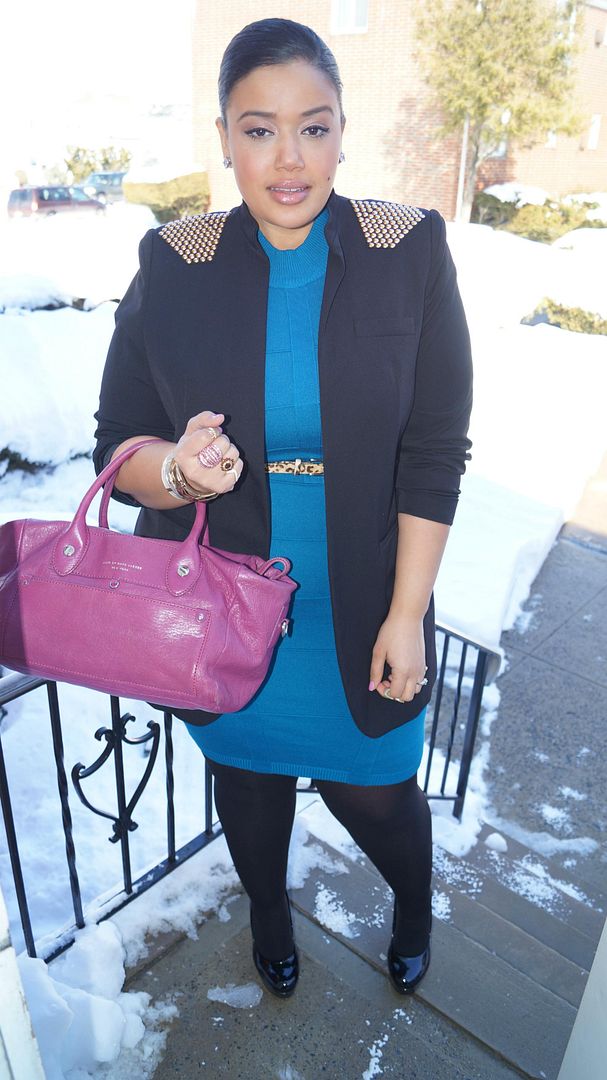 Anyway, I snapped a few quick pics of this outfit before heading out and I'm pretty confident things went well. We shall see though -- keep me in your prayers!
I played around with some of the settings on this extremely complicated camera I have for a few of the shots, I'm always learning it, after having it for more than a year now, lol.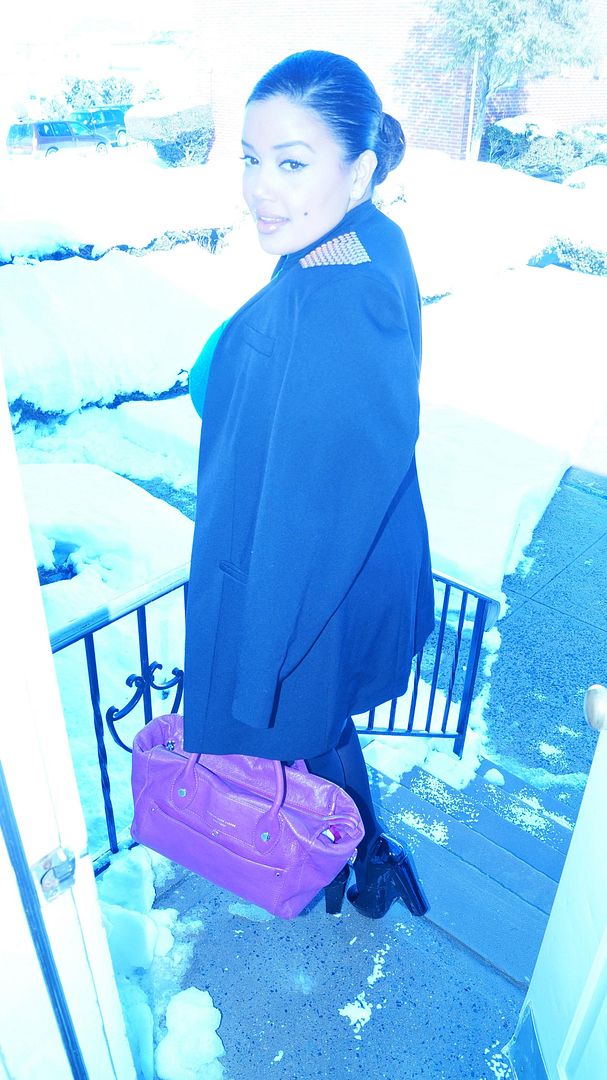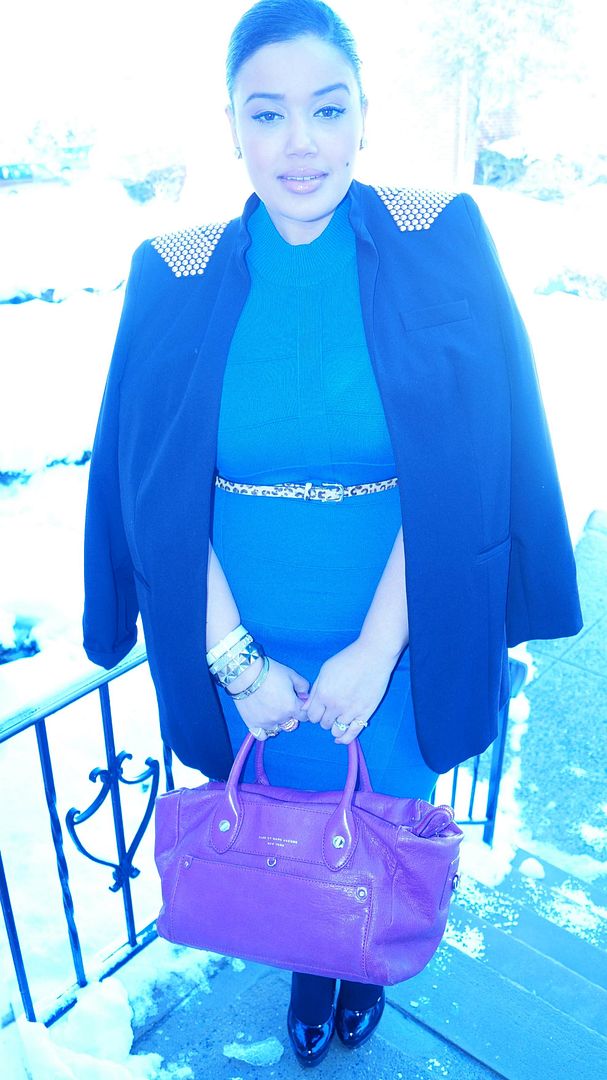 You may also remember this blazer from the blogger shoot I did with
Simply Be
back in
October.
It's a great blazer over pants or dresses.
Hope you all are having a great week.
Blazer: Simply Be
Bag: Marc Jacobs
Dress: Kardashian Kollection
Belt: NY & Company
Shoes: Forever 21