As much as I love a good celebrity collection, I'm not usually one to buy a head to toe look from a celeb line. But when I was in London last month, I fell in love with Rihanna's pieces for River Island so much, I just had to snatch them up.
I have to admit, when I first saw the teasers online, I thought they were cute but nothing special. But seeing them in person at River Island, I couldn't resist. They are so simple, but so sexy and not to mention extremely comfortable.
I bought these pieces last month, but I've been so busy with the launch of TwentyFour20, that I haven't been going out or doing anything but work, haha. So when I took a girlfriend of mine out for her birthday tonight, I knew it was the perfect opportunity.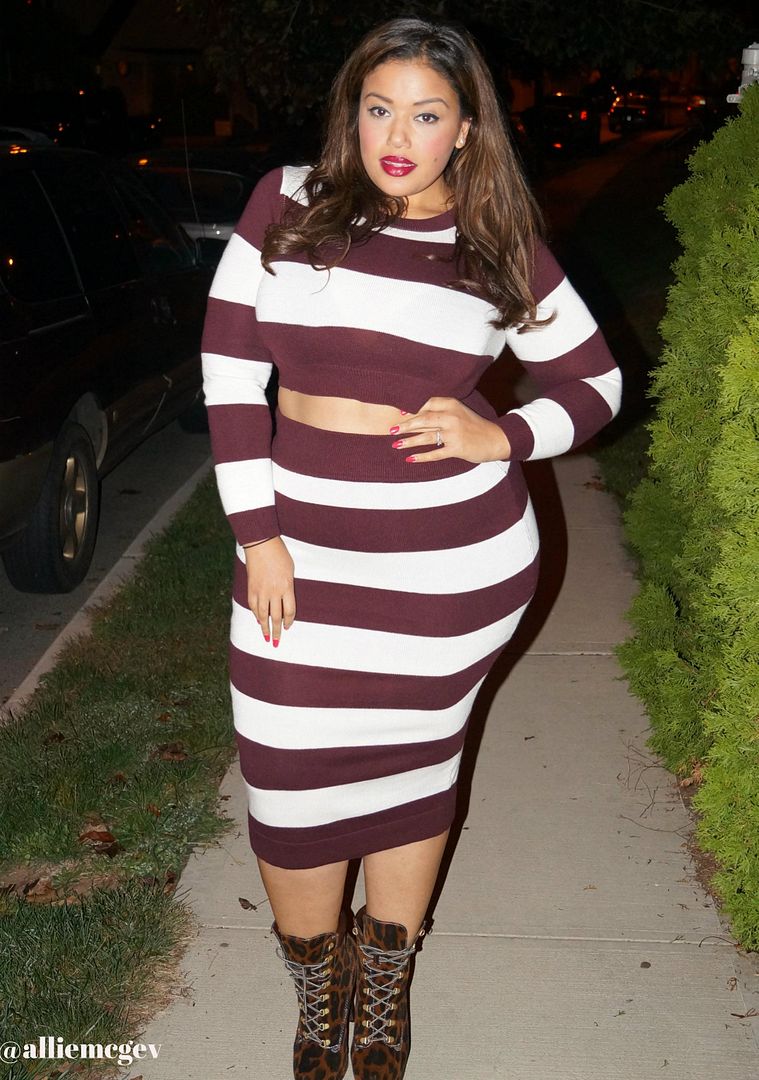 The outfit definitely got a lot of stares to say the least. I truly think sometimes people are just shocked when they see a girl with my body wearing some of the things that I do. And ya know, it's actually a pretty conservative look in my opinion, I've only got about an inch of midriff showing and the rest is long sleeves and a midi skirt, but you would have thought I had a giant sign on that said LOOK AT ME, haha. Riri's goal was to design for the girl who unapologetically comfortable with herself, and she definitely succeeded.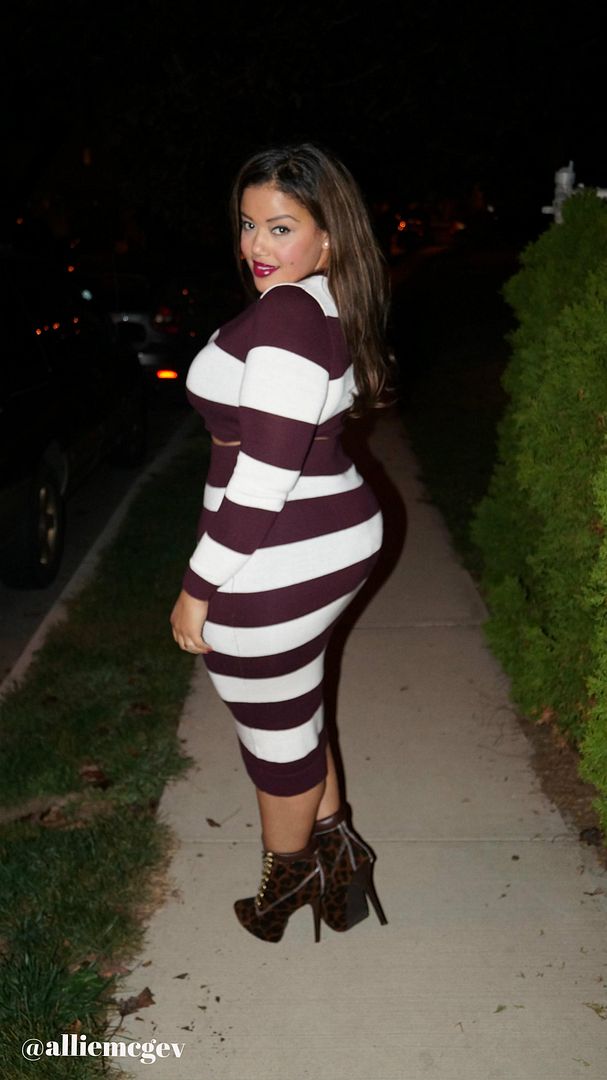 Just as a note, as often as I say this, you would think I wouldn't get asked this question anymore, but no this is not a plus size line. River Island goes up to a UK 18 (which is a US 14), but you can make anything work if you know your body. As a US16, I bought a UK16 and had no problem at all. So I think the UK 18 would fit up to a US18, especially if you're not that busty. If you are, the skirt will work, but the top may be a little tougher to fit.
Some of the pieces are still online at River Island.com. It says they're sold out online, but it seems like there are still some in stock, so it's worth a try, if you're interested.
Skirt & top: River Island
Shoes: Dollhouse