It's not really a secret that I've been on the
hunt for the perfect red dress.
And it's a quest I feel like I've been on forever. I can never seem to find one that does what I want it to do, fits the way I want it to or feels as comfortable as I'd like.
I've bought expensive ones from companies I love but always ended up returning them. I wanted it to be absolutely perfect and I could never seem to get it right.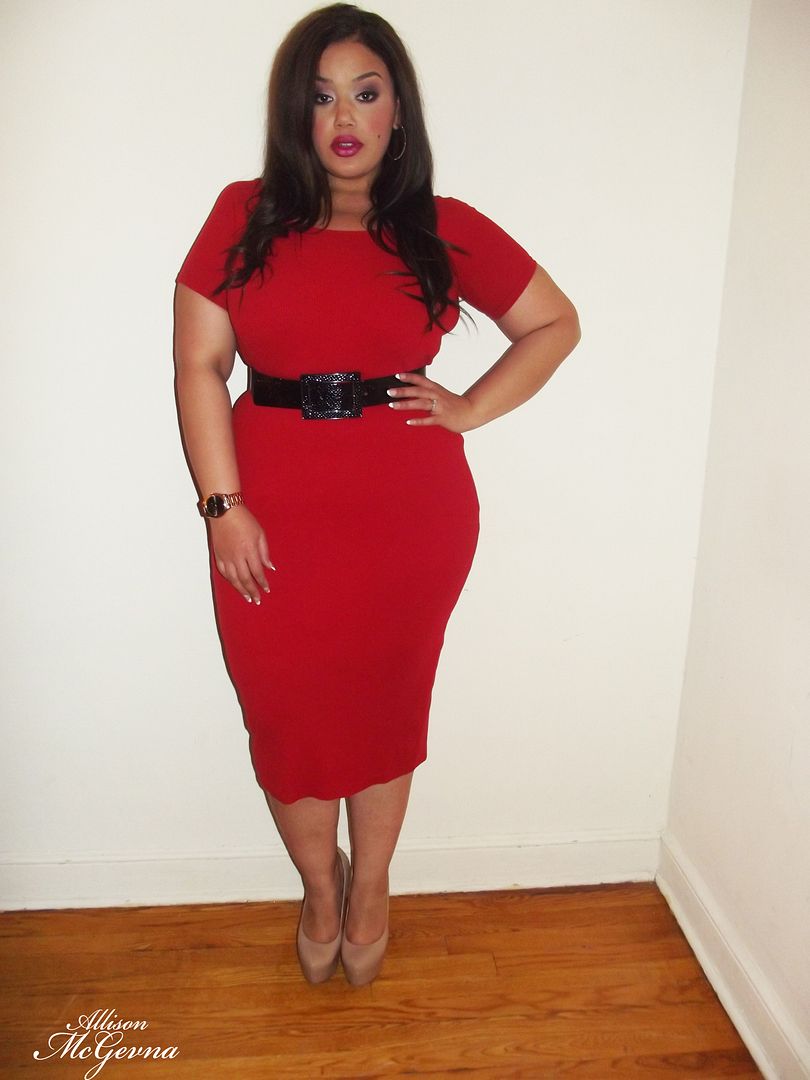 Enter my favorite Salvation Army, where I always find gems
like this
and
like this
and there it was for the hefty pricetag of $7. It was a few sizes smaller than my normal size, but I knew it would stretch to be perfect. It's a great length and shows no skin, but still achieves the sultry look you want a red dress to achieve.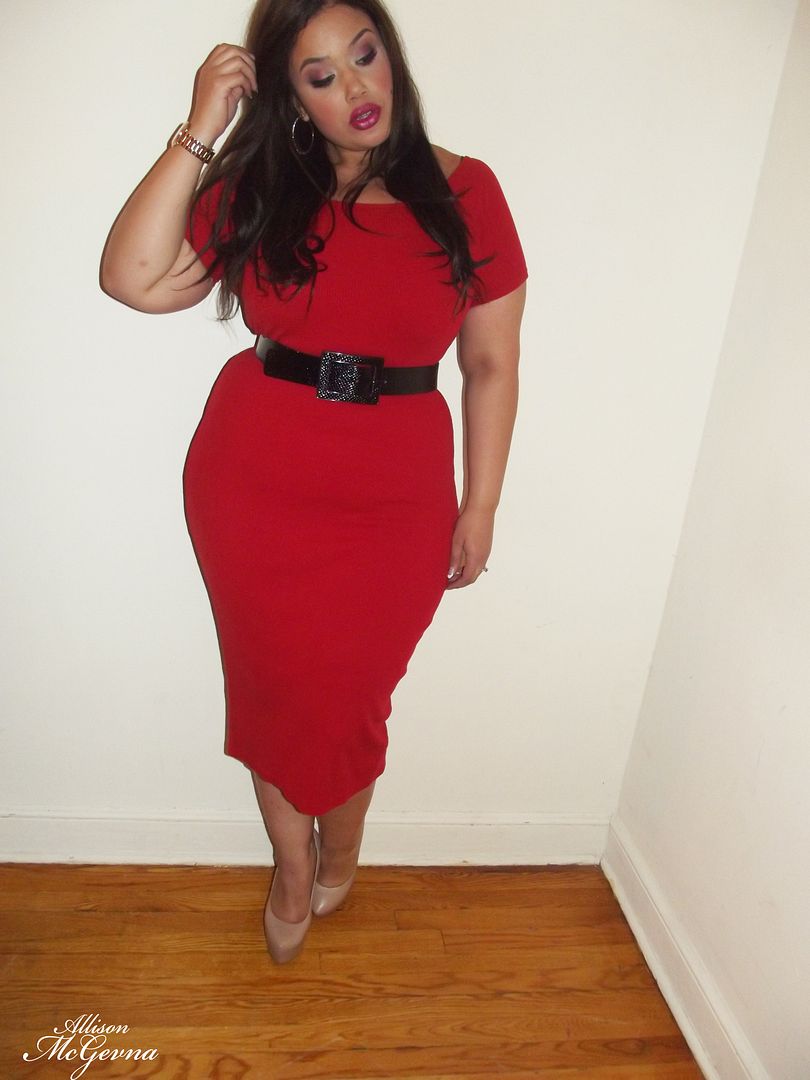 When I put it on, my fiance said one word: "woah." Mission accomplished.
Dress: Salvation Army (originally from The Limited)
Similar here
Belt: Friends closet
Shoes: Steve Madden
Watch: Michael Kors